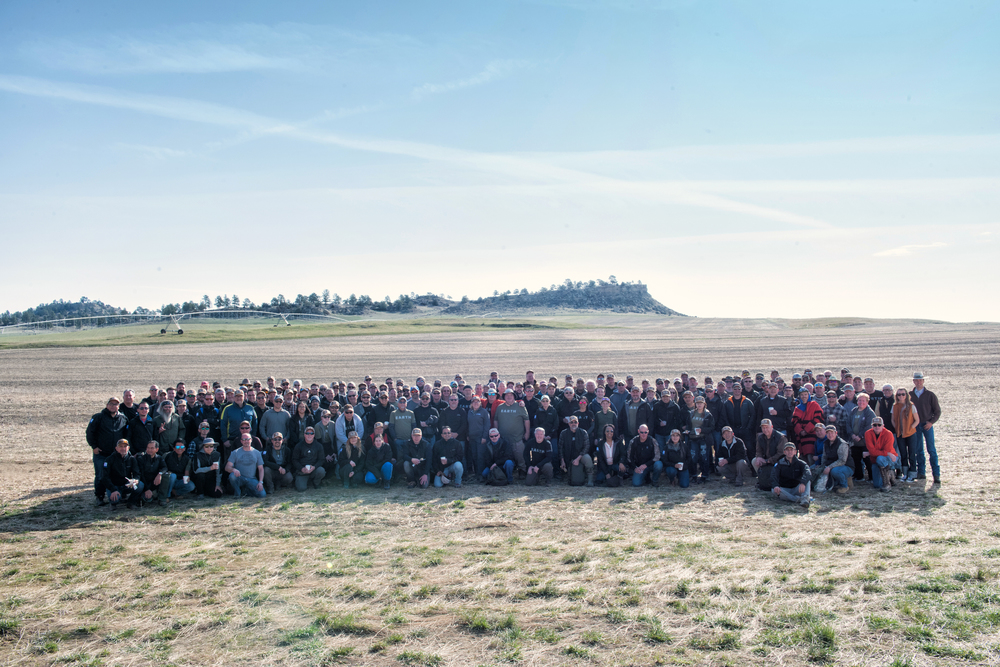 In celebration of National Earth Day and an intent to give back to the community, 180 coworkers from Audia (Washington Penn, Uniform Color, Southern Polymer, Audia Elastomers) traveled to Billings, Montana for Joint Team 2022.
Joint Team is an Audia-wide global meeting that takes place every two years and allows our coworkers from all over the world to get together to share our company objectives and sustainability goals.
Wednesday, April 27th, and Thursday, April 28th were days dedicated to helping to plant trees and grasses known to capture carbon from the environment at Audia's My Green Earth, LLC – Cabin Creek Ranch and Pfister Ranch. Coworkers spent these two days working tirelessly to lay down tarps and dig holes in the ground as well as moving heavy irrigation pipes to help water the plants. As a result of great teamwork, hard work, and a common goal to help the Earth, we were able to plant approximately 4,200 trees. This will help to offset the carbon emissions we produce serving our customers and will continue to keep us on the path to carbon neutrality. We are proud of what we have accomplished together in so little time.
A big thanks to all of our co-workers for participating in this great event and congratulations on a job well done. We look forward to continuing Audia's rich tradition of working together to build a better world by serving our communities and planet.
You too can also make a change – no matter how small or big, together, we can make a difference towards positive environmental change.