UCClean® Purge Solutions
Purging compounds designed by color change experts.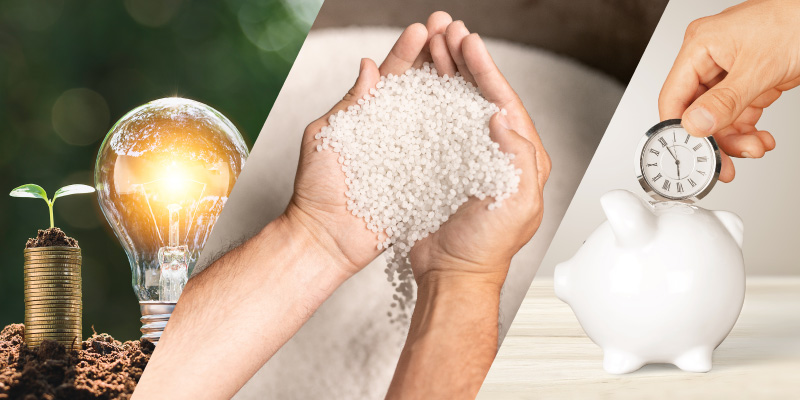 A Sustainable Choice
Using UCClean® isn't just an effective choice, it's a sustainable one. Our carefully designed purge product reduces waste and energy usage. And since it's polyolefin-based, UCClean® is recyclable. The scrap it produces during the purging process can be included with regrind, further reducing waste.
Energy Savings
Quicker change over times
Cleaner shutdown and startup without degradation
Material Savings
Save prime resin for making sellable parts, not purge patties
UCClean®'s highly effective nature allows you to use less material to clean your machine
UCClean®can be reground and put back into your material stream, minimizing waste
Time Savings
Faster change over leads to high machine utilization which funnels machine time, labor, and utility costs to producing your end application