Wellness & Safety Fair 2023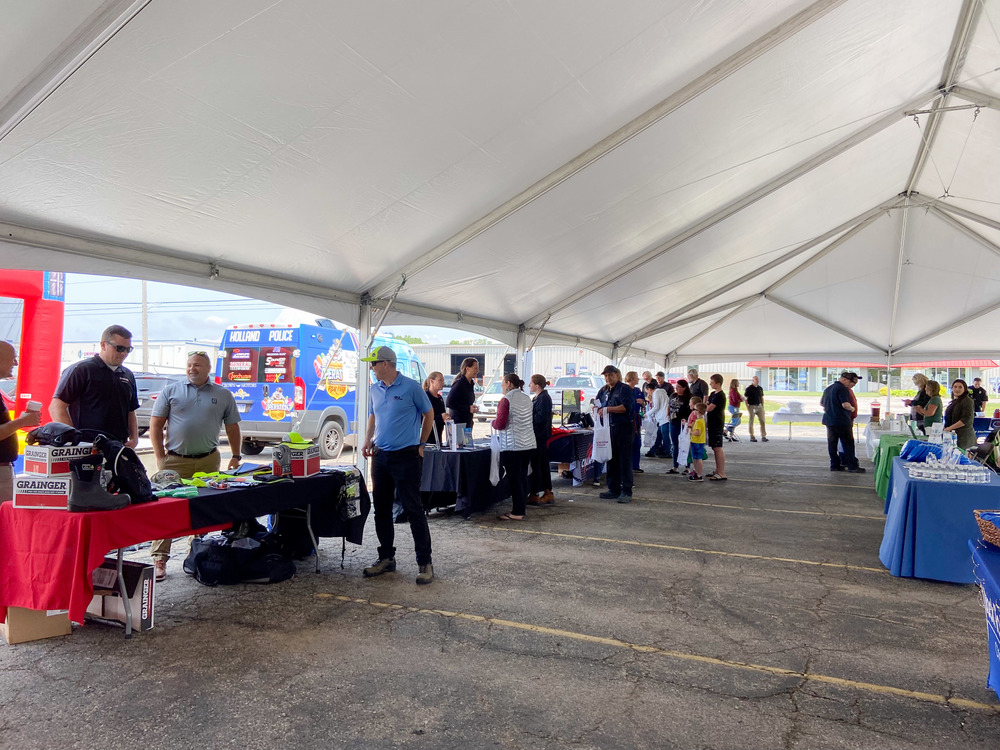 At Uniform Color, we recognize the importance of personal wellness and safety both at work and at home. On Wednesday, June 14th, Uniform Color hosted our annual Safety and Wellness Fair to kick off the summer season.
The Wellness and Safety fair aimed to give Uniform Color employees and their family members the opportunity to connect with many different wellness-related businesses, enjoy various activities, enter giveaways, and win prizes.
At the fair, employees and their families gathered to connect with various local businesses, enjoy games and activities, and win prizes. This year's fair featured numerous vendors, including Orange Theory Fitness, Holland Police Department, Outdoor Discovery Center, Grainger, and many more. Employees and their families were able to learn about the animals that are cared for by the Outdoor Discovery Center, dunk coworkers in a dunk tank, learn tips and tricks to finance, and much more.
Thank you to our Uniform Color safety teams, vendors, and all of our coworkers and their families for participating and making this event so much fun! We're looking forward to next year's event already!