Wellness & Safety Fair 2022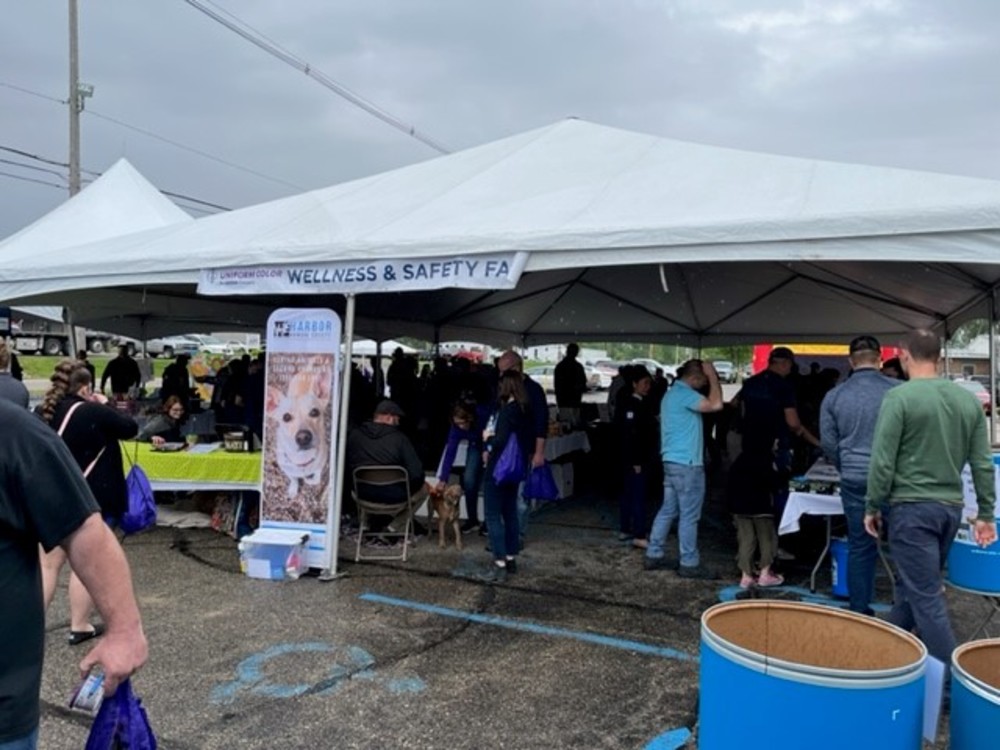 At Uniform Color, we recognize the importance of personal wellness and safety both at work and at home. On Wednesday, June 8th, we hosted our annual Wellness and Safety Fair after a three-year hiatus.
The Wellness and Safety fair aimed to give Uniform Color employees and their family members the opportunity to connect with many different wellness related businesses, enjoy a variety of activities, enter in giveaways, and win prizes.
This year's Wellness and Safety Fair featured many different vendors, including Orange Theory Fitness, Holland Public Safety, Harbor Humane Society, Fellinlove Farm, and many more. Our coworkers were provided with the many helpful resources that our venders offer and were able to participate in activities such as grip strength tests, blood pressure tests, and various exercises.
Although the weather conditions weren't ideal, we want to give a big thank you to our vendors, Uniform Color teams, and all of our co-workers for participating in this event and making it so great. We look forward to the next Wellness and Safety Fair!